Pangea
Hannah Newman

January 23 - February 7, 2021



Open Hours
Fri-Sun 12-5pm by appointment
Email
Visit@carnationcontemporary.com
to schedule a visit
Event
Sunday, January 31 at 7:00pm
Tune in via
twitch.tv/hnn011
.
Join Carnation Contemporary on Sunday, January 31 at 7:00pm for a livestreamed dance performance as interdisciplinary artist Leah Wilmoth reinterprets Pangea through movement. Responding to sculpture, poetry, and audio present in the gallery, Wilmoth will engage in responsive actions and gestures that circulate through the gallery and virtual space.
Exhibition Statement
Pangea releases a stream of potential energy from language and inanimate objects, sending resources and bodies into intersecting orbits. Rocks, minerals, research, digital technology, sound, and sculpture are mined for their poetic possibilities to create new supercontinents–clumps of information and materials that stick together. Consciousness moves between and within shared bodies to reimagine community and kinship on a planet where geologic time moves slow, but surface time moves fast. New, craggy landscapes emerge, powered by the hum of soft bodies and hardware.


Bio
Hannah Newman is an interdisciplinary artist reuniting digital technologies and experiences with their physical, emotional, and material sources. Most recently she has exhibited in group shows with The Wrong New Digital Art Biennale online, Columbia Center for the Arts in Hood River, OR, Outback Arthouse in Los Angeles, CA, Her Environment and The Yards Gallery in Chicago, Il, and Neon Heater/ Real Tinsel in Milwaukee, WI. Her work has received press from Chicago's New City Art blog, the Duplex Gallery blog series and the Boston Globe, and the Regional Arts and Culture Council in Oregon awarded her a 2017 Professional Development Grant. Newman received a Master of Fine Arts from Oregon College of Art and Craft and a B.S in Ceramics and Fine Arts with a minor in Art History from Indiana Wesleyan University.


Leah's Bio
Leah Wilmoth is an interdisciplinary performance artist and learning designer. She has collaborated with members of Midnight Variety Hour (MVH) and Physical Education (P.E.), Sada Naegelin, Danielle Ross, and Linda K. Johnson, to name a few.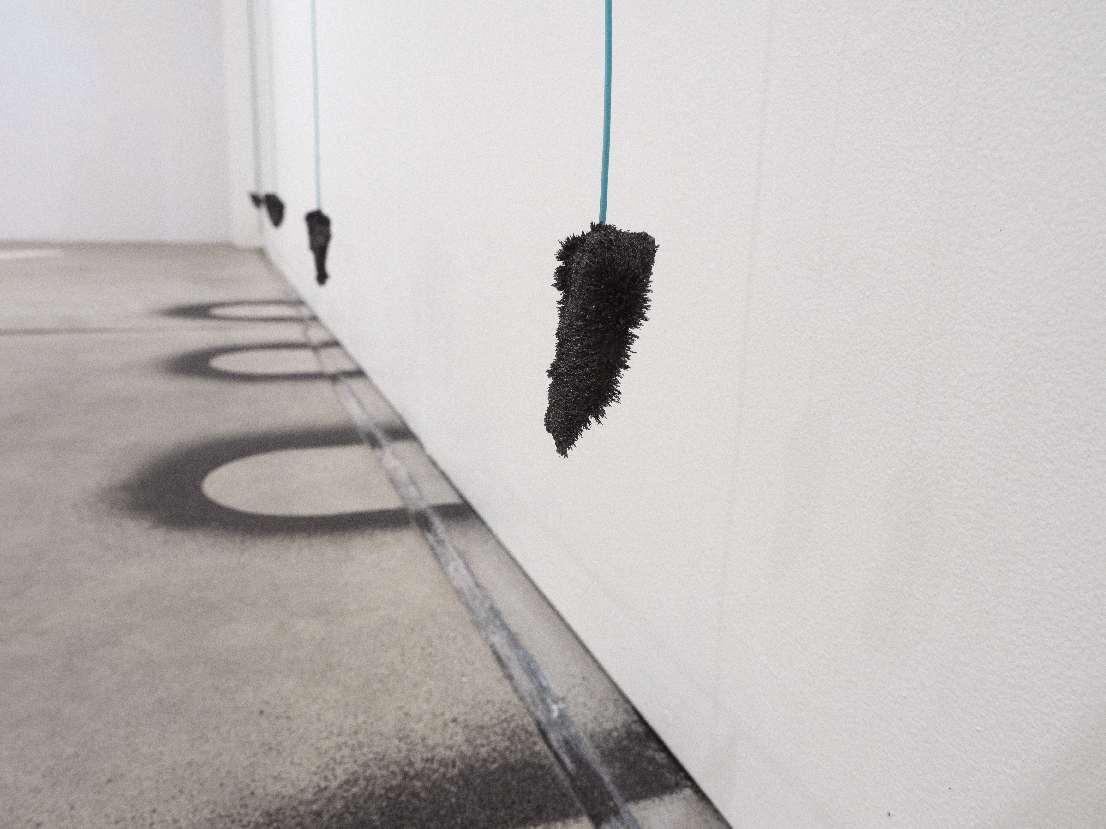 © Carnation Contemporary
Photo credit: Simon Boas
Photo editor: Renee Couture