Told and Untold
Rachael Zur and Heather Lee Birdsong

April 2 - April 30, 2022



Exhibition Reception
Saturday, April 2 2-5pm
Artist Q&A (Online)
Wednesday, April 27 6-7:30pm
Register here
Open Hours
Sat-Sun 12-5pm*
drop in or by appointment
Email
Info@carnationcontemporary.com
to schedule a visit
*Masks required inside the gallery
Exhibition Statement
Can we be content with the fragmented stories that will be told about our lives? Between what is said and unsaid, people create narratives about those they have loved and lost. Domestic objects and uninhabited rooms also give accounts of a life, allowing for those no longer with us to be felt as being simultaneously present and absent. Heather Lee Birdsong's paintings of Pacific Northwest forests and architectural elements reflect on grief: how we hold it and, variably or simultaneously, fail to hold it. Rachael Zur's expanded paintings of objects from living rooms give form to the residue of lives lived held in domestic spaces. Together the artists use place as a narrator to recall the absent.

Bios
Heather Lee Birdsong is an artist based in Portland, Oregon since 2005. Her areas of interest are printmaking, painting, books, and social psychology. Collections housing her work include the Visual Chronicle of Portland, Oregon; Ella Strong Denison Library, Scripps College; and the Albert Solheim Library at the Pacific Northwest College of Art. She holds a BFA in Intermedia from PNCA (2011). Birdsong works as a freelance graphic designer and arts administrator, and serves on the board of the Northwest Art Council at the Portland Art Museum.

Rachael Zur's expanded paintings blend sculptural physicality with traditional painting techniques. Her art practice utilizes an assortment of materials to paint on: plaster, pumice, ceramics, and fabric. The paintings depict objects that can be found in living rooms, though the architectural space itself is left undefined. Zur received her MFA in 2019 from the School of the Art Institute of Chicago. She has exhibited her work locally and nationally. Her work is published in New American Paintings, Under The Bridge Magazine, and Stay Home by Stay Home Gallery and Residency.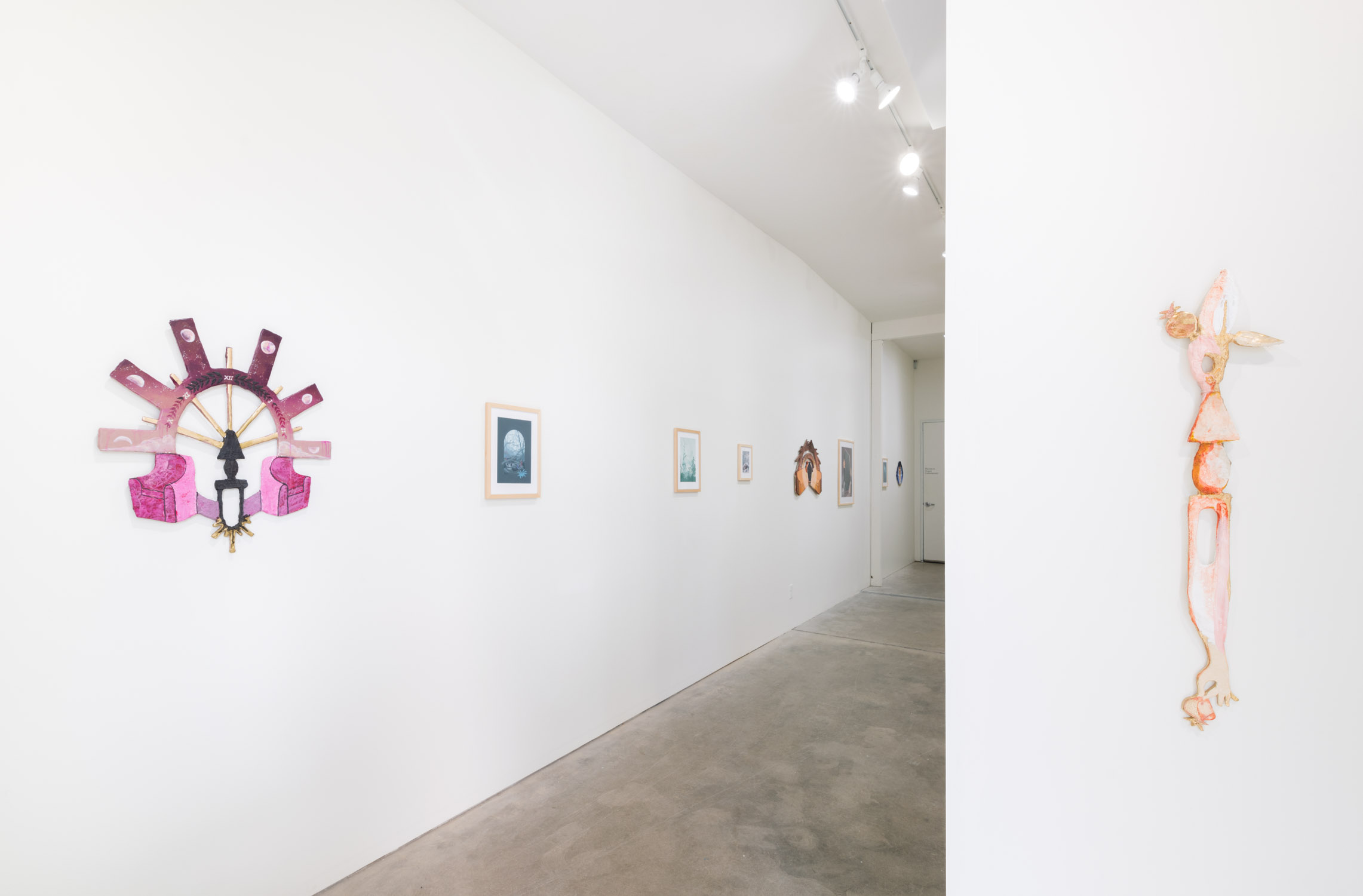 © Carnation Contemporary
photo credit: Mario Gallucci