|||Thunderstruck|||
Curated by Jessi DiTillio

September 7 – September 29, 2019

Opening Reception
Saturday, September 7, 2019
6:00–9:00pm


Open Hours
Fri-Sun 12-5pm

Thunderstruck is a collaboration between one writer and five artists.

Jessi DiTillio (Austin, TX)
Rosana Aviña-Beam (Philadelphia, PA)
Robert Collier Beam (Philadelphia, PA)
Katherine Spinella (Portland, OR)
Michael E. Stephen (Austin, TX)
John Whitten (Portland, OR)

This project began with a road trip to New Mexico from three different parts of the country, Oregon, Texas, and Pennsylvania. Meeting in the desert outside Albuquerque, five artists and one curator made their way to the Very Large Array, an astronomical marvel and epic material expression of the human desire to know the universe. Primed by this encounter to experience the earth as a small orb in a vast space, they picked up a pie from a small bakery and headed to the Dia Foundation office to embark on their journey to Walter de Maria's 1977 work The Lightning Field.

Thunderstruck is the aftermath of that trip, a group of art works, collaborations, writing and collective feelings. Forty-one years after the completion of The Lighting Field, these six individuals wondered if land art was still relevant. What happens to land art in an age of environmental and political catastrophe? Questions of material, light, history, indigenous heritage, and embodiment suffuse these works in print, drawing, sound, sculpture, and installation. Thunderstruck re-presents The Lightning Field as an accumulation of meaning unfixed by time, floating free from De Maria's authorial intention.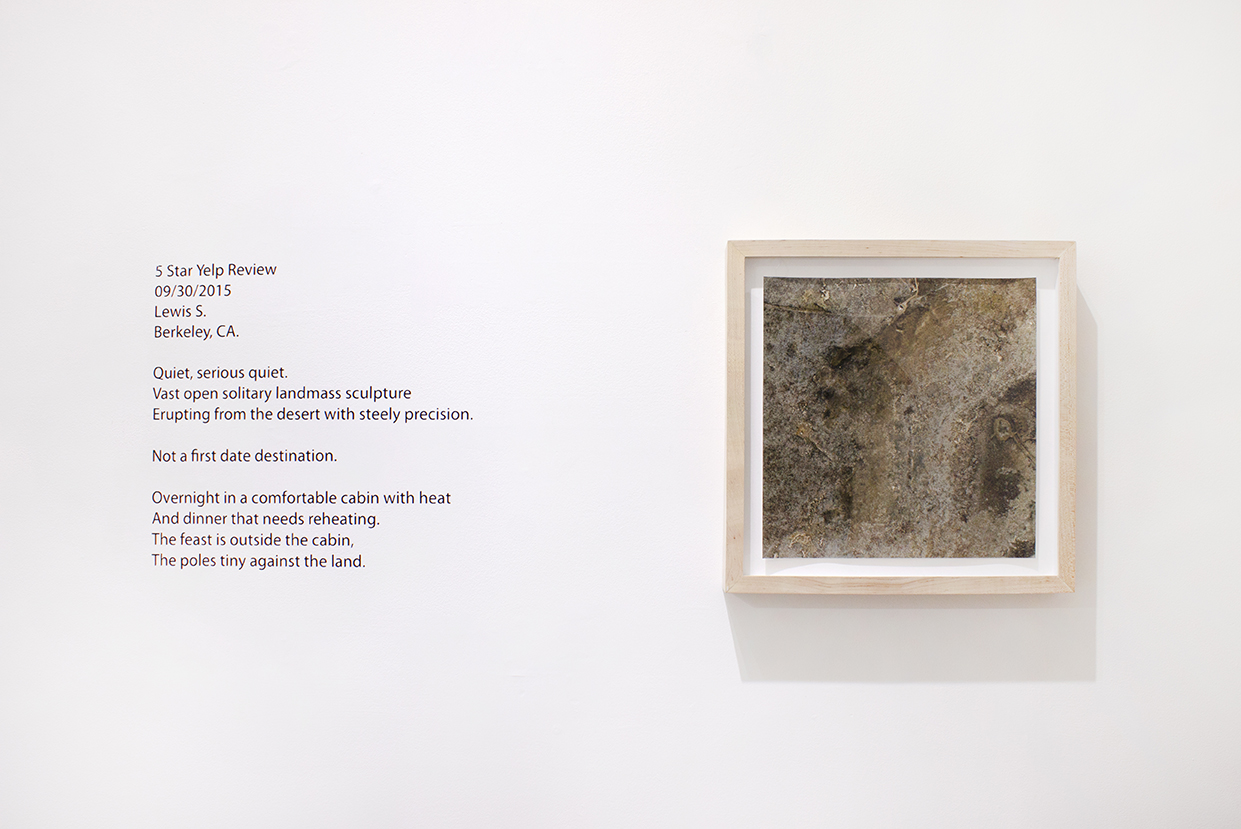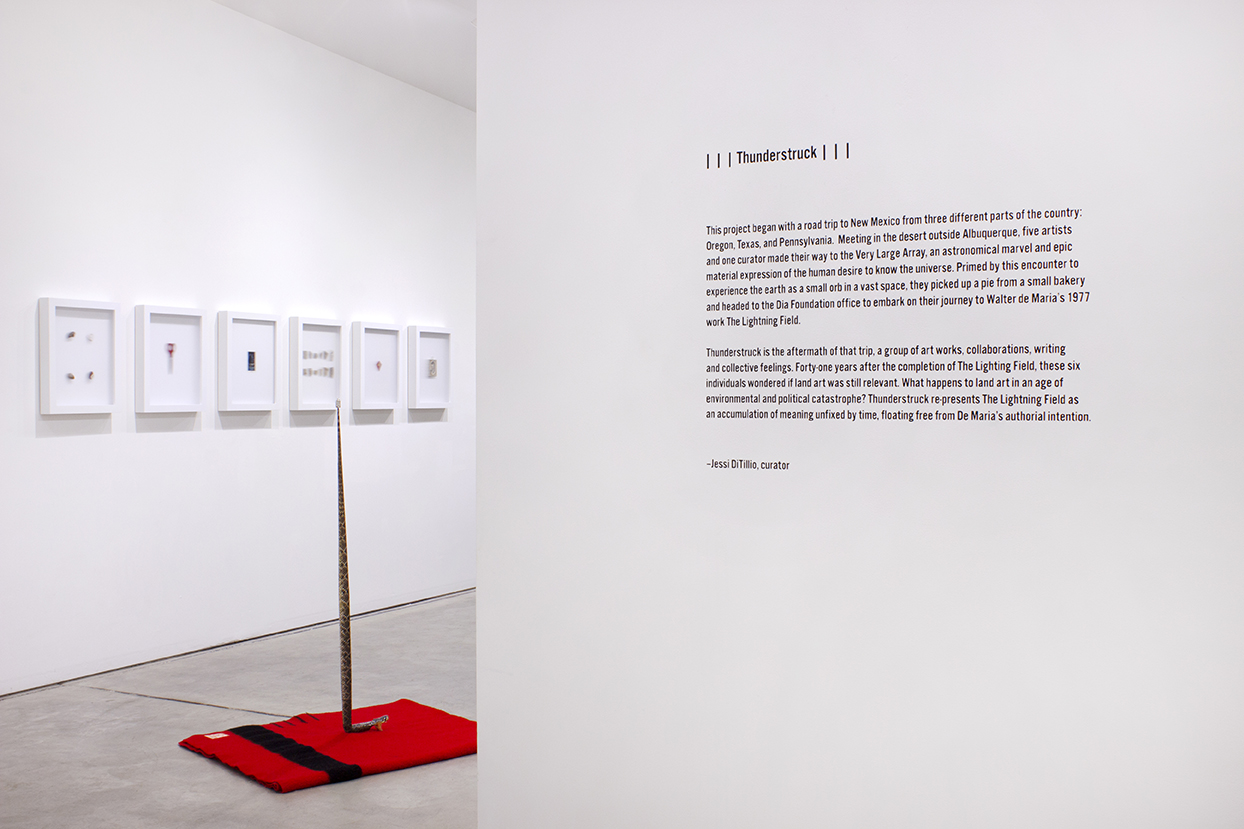 © Carnation Contemporary
Photo credit: John Whitten



This project was made possible by the Regional Arts and Culture Council, the Oregon Arts Commission, the Ford Family Foundation, and the Oregon State University College of Liberal Arts Faculty Association.