Slow Friction
Midgray

April 17 - May 2, 2021



Open Hours
Fri-Sun 12-5pm
Visiting:
The artists have designed this show to be experienced by 1-3 people at a time for roughly 20 minutes. Walk-in visits are absolutely welcome, but we encourage you to make an appointment at this link:
https://calendly.com/midgray/slow-friction
By Appointment:
We are also open during the week by appointment to schedule a visit beyond our open hours emails us at info@carnationcontemporary.com
Reception:
We are hosting an in-person reception during the second weekend of the exhibition on Saturday, April 24th from 6-9 pm.
Opening Weekend:
Celebrate with us via Instagram from 4:30 to 5:00 pm for a live gallery walkthrough. See the exhibition and hear from the artists. To join us, please visit @carnationcontemporary.
Exhibition Statement
Slow Friction presents a collection of explorations into the extremes of attention in the age of seamless user experiences. Internet platforms go to great lengths to make today's world look like a polished product at all times. Clever bits of interface design are pasted over stammers in service caused by poor connectivity. These visual apologies seek to hold our monetized attention by reducing the seams we experience in our role as both a consumer and product.

New work by the art and design duo Midgray (Kris Blackmore and Carnation Contemporary member Simon Boas) and sound artist Keith McGraw reframes the fleeting, expectant moments in which we encounter technological glitches as important human experiences worthy of deeper investigation. The works on display span diverse forms—print, textiles, smartphone screenshots, and writing—surrounding an installation that presents a single digital image one pixel at a time over the course of weeks, transforming each color into immersive light and sound.




Bio
Midgray (Kris Blackmore and Simon Boas) is a multidisciplinary studio that experiments with art and design to create projects that do not necessarily culminate in a product. They examine language, attention, gender performance, privacy, and consent through outputs that span digital and print media, moving images, interactive installations, curatorial projects, workshops, and games. Their work has been exhibited internationally by institutions and publications including ACM SIGGRAPH, the Jordan Schnitzer Museum of Art, and the Institute of Network Cultures.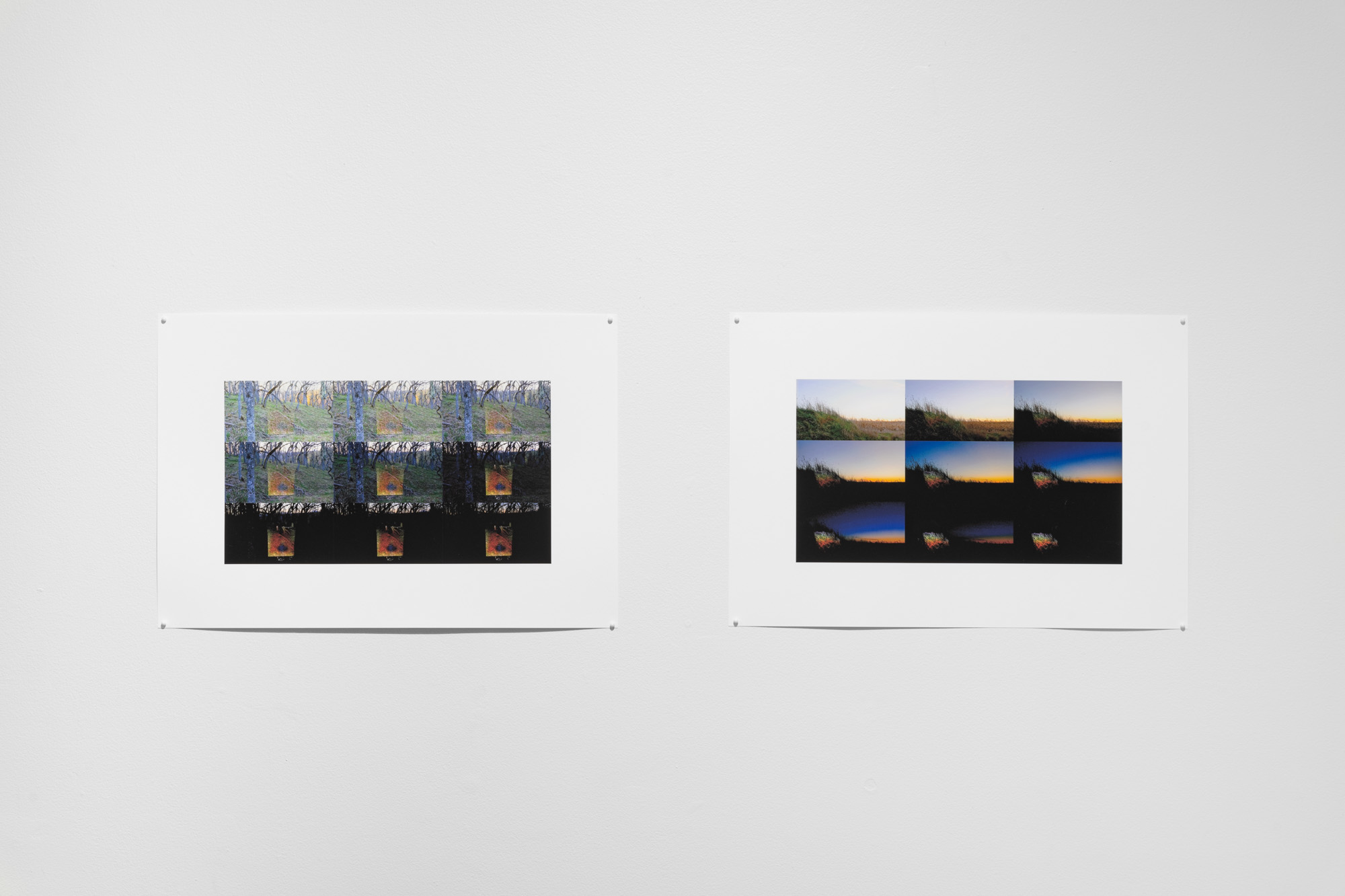 © Carnation Contemporary
photo credit: Mario Gallucci