It's Often A Performance
Brittney Connelly

May 7 - May 29, 2022


Little Star
Leslie Vigeant
Exhibition Reception
Saturday, May 7 2-5pm
Open Hours
Sat-Sun 12-5pm*
drop in or by appointment
Email
Info@carnationcontemporary.com
to schedule a visit
*Masks required inside the gallery
Exhibition Statements
It's Often a Performance

Dear Viewer,

I find myself wondering what it is you want from me. You see, you and I have a very unique relationship and I am often left without knowing how you truly feel. Should I expect something different, or am I to entice you once more and ask you to linger a little longer? Your contribution up until this point, well let's just say leaves little to be desired. As I feel not much will change today or in the near future I will leave you with only a few minor asks.

When we finally meet again let us not abandon the place where we were when we first arrived. Do you remember those euphoric reunions? It was a place built by brief interludes that always left us with endless appetites. It provoked us to walk on airy surfaces, and the sounds that caressed our shapes yielded a season in which for us to harmonize.

The newness of it all aroused a liberation in me. I felt revived like my spirit had been in a slumber waiting to be awakened by you. I had a desire for all the parts I couldn't possess and an unsettling understanding that I wouldn't know what was next until it occurred. How arresting it was to be seen by you.

Now that we are here and our space in the clouds has materialized as something more concrete. I ask that we don't get sidetracked by all the trappings that our relationship provokes. Let us rhythmically outdistance all that does not serve our dreams. Let's free ourselves in order to live here in this place
right now
together
some more
or lest we forget our passage and make camp in a place we never intended.

With love,
Your devoted performer

Little Star

Little Star is a quiet and gentle ode to grief and recovery. A volleying of wants and desires, trumps and failures. This work was created one step, one small painting, one idea at a time. It was made slowly, but with haste.

When I began developing my contributions for this two-person exhibition, I was thinking of it as a stepping stone to my forthcoming solo show Honey Eyed (October 2022) which will be a multi-part installation poking at the breaking point of heterocentric pressures we often face when speaking of "love" and "forever." You know, the bullshit they feed you for breakfast your entire life that you compare yourself, poorly, to. It's romantic, and glorious, and totally false — right?. But what of that now? Now, as I am writing this in late March, we are at exactly two years of a global pandemic, almost two years from the murder of George Floyd, and newly four weeks into the war in Ukraine. That is not romantic or glorious, and certainly is very real. It's a lot, and I am lucky, and I am sad. Little Star was born from the mix of all of this. It is a simple visual statement, a calendar, a marking; it's of love, and loss, and hope.


Bios
Brittney Connelly (b. 1985) fervently believes that one should challenge the structures that encircle our understanding of what art is, was, or can be. In keeping true to this mantra her physical output often varies in format ranging from sculpture, ceramics, photography, curation and writing.

In 2018, Connelly co-founded Carnation Contemporary, an art gallery in Portland Oregon. Since its opening she has worked hard to provide opportunities for both regional and national artists. In 2019, Connelly embarked on a curatorial project called </script>, this project funded a group of national artists to discuss & address the impact that digital landscapes have on contemporary art practices. Her most recent curatorial collaboration called Foreign Bodies was screened at the Zacheta National Gallery in Warsaw Poland.

Connelly has received grants from the Regional Arts and Culture Council, and Portland State University for her ongoing projects. Connelly's work has screened at museums, galleries, such as Site Brooklyn (NY), Outback Arthouse (LA), COCA Seattle (WA), The Blaffer Museum (TX), FOTOFEST Biennial (TX), and The Cranbrook Art Museum (MI).

Leslie Vigeant knows how to sweat. Based in Portland, OR, her practice is filled with artificial sky-scapes, big-box store cakes, colored lights, and spreadsheets galore. She is the Director of Marketing and Communications at Portland Institute for Contemporary Art (PICA), Manager of the GLEAN Residency, and plays with the hierarchies of social expectations in her studio.

Leslie received her MFA in Applied Craft + Design from Oregon College of Art and Craft / Pacific Northwest College of Art, and has a BFA in 2D Studies and Painting from the University of Massachusetts Amherst. Leslie has exhibited at Winnipeg Underground Film Festival, Canada; Woodbury Art Museum, UT; AIA, San Francisco, CA; Cambridge College, MA; University of Missouri, MO; Marchutz School, Aix en Provence, France; Stephanie Chefas Projects and HAP Gallery, Portland, OR. She has received grants from Portland's Regional Art and Culture Council, Oregon Arts Commission, and UMass Arts Council. Residencies with Recology, Artspace, Penland School of Crafts. Leslie is a member of Carnation Contemporary and Board Vice President of Portland Art Museum's Contemporary Art Council (CAC). Upcoming solo show Honey Eyed at Nightengale Gallery at Eastern Oregon University, October 2022.

@someladyvee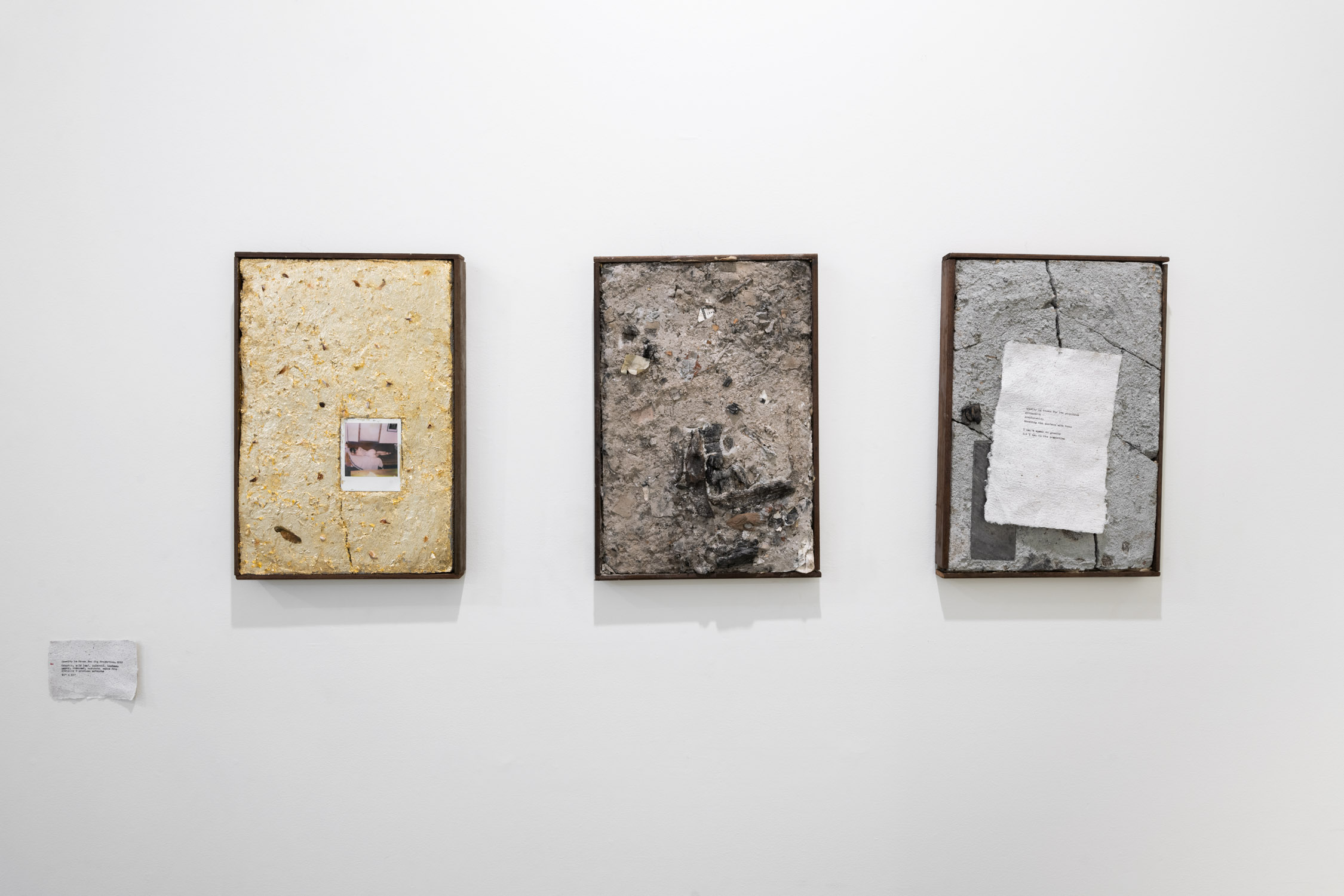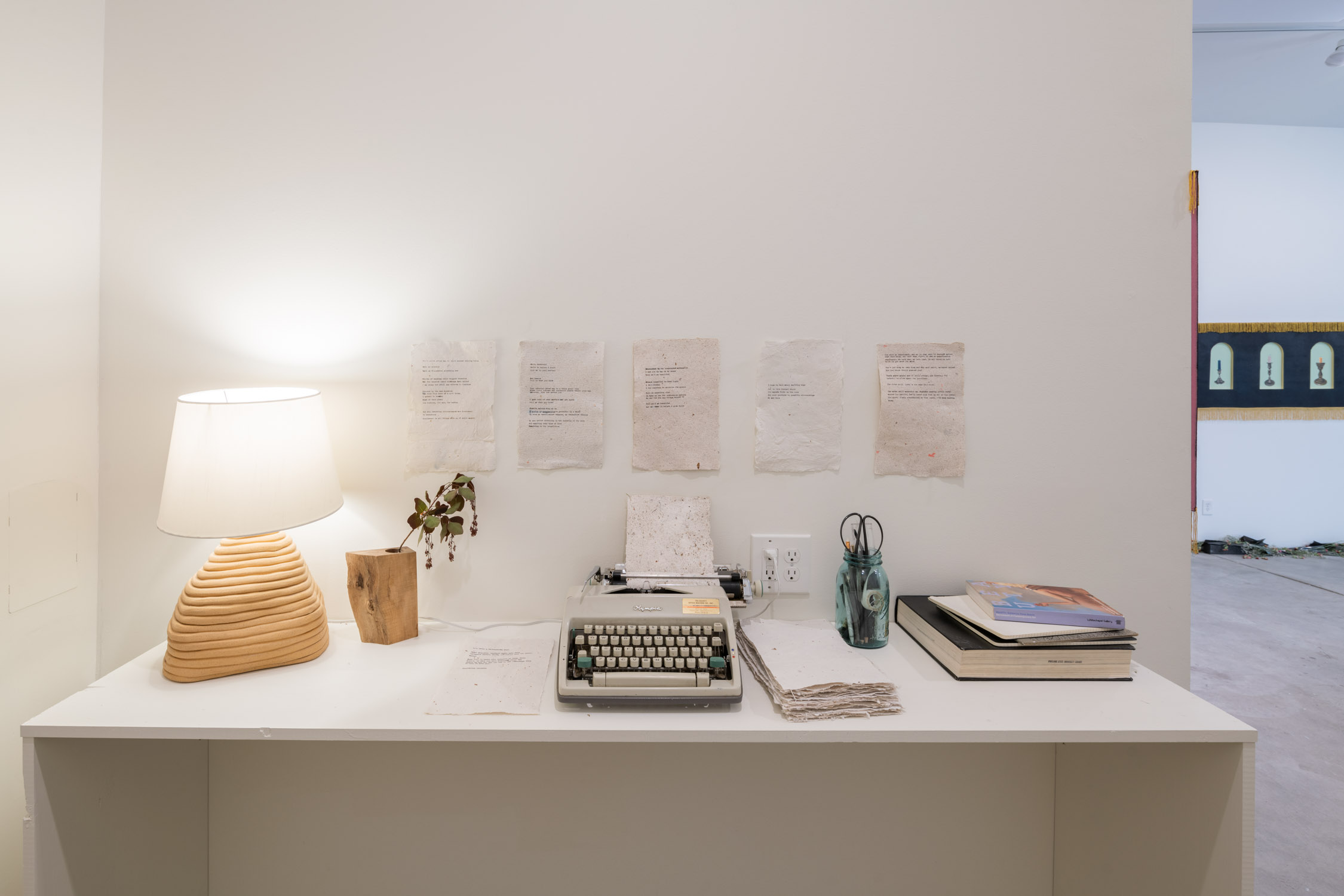 © Carnation Contemporary
photo credit: Mario Gallucci