Heather Lee Birdsong

Portland, OR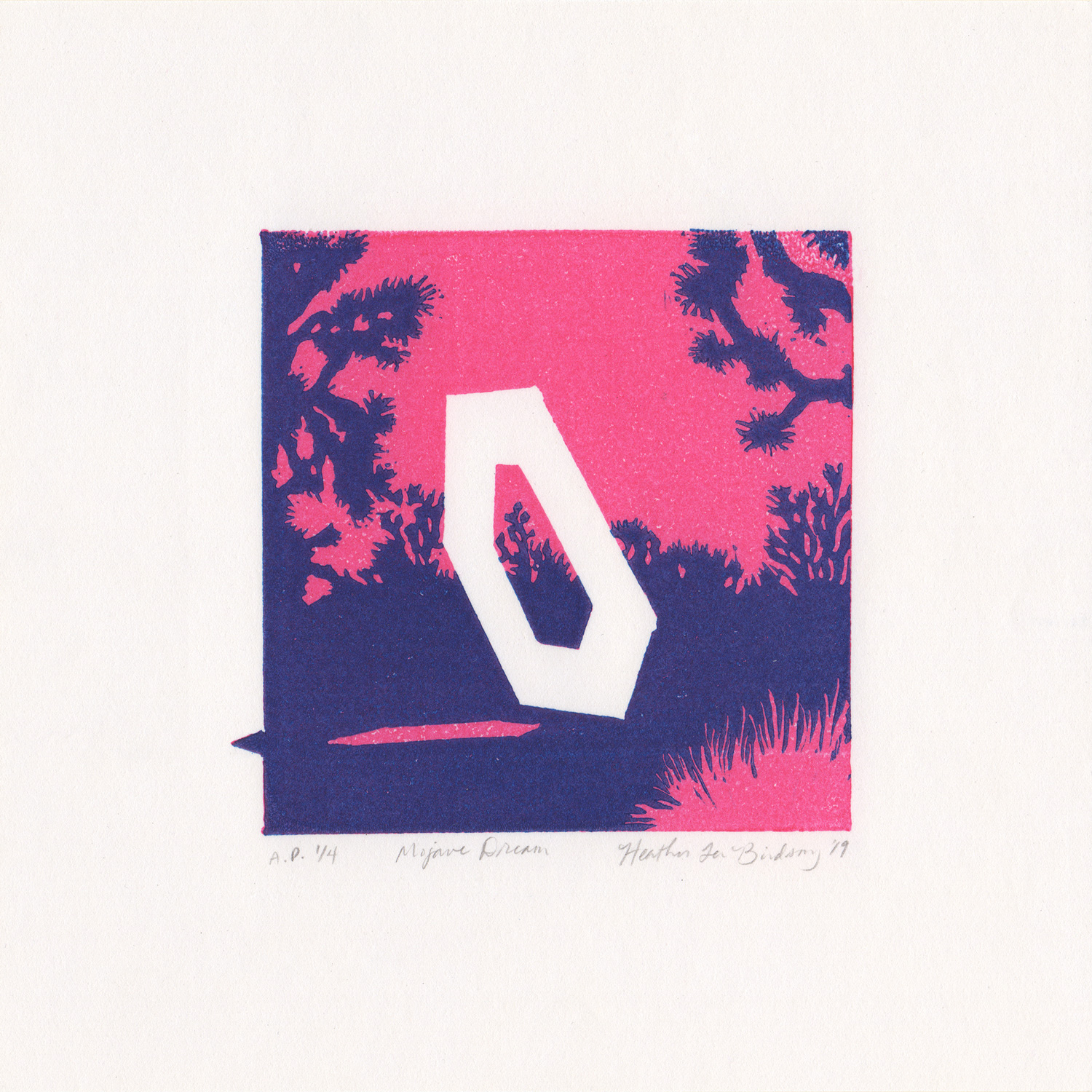 Biography
Heather Lee Birdsong (b. 1984, Spring Valley, NV) works in printmaking, painting, and handmade books. Influenced by feminist social research, fairy tales, and mythology (both familial and historical), Birdsong's work describes subtle interactions and emotional states using carefully orchestrated color palettes and precise forms. "I'm always pulling back in my work, trying to evoke human complexity in understated ways," Birdsong says.
She holds a BFA in Intermedia from the Pacific Northwest College of Art (2011). Collections housing her artwork include the Visual Chronicle of Portland, OR; Ella Strong Denison Library, Scripps College; Albert Solheim Library, PNCA; and Hoxton Hotel, Portland. Birdsong is recipient of project and development grants from the Regional Arts and Culture Council (2023, 2022, 2014) and was an artist-in-residence in Print Arts Northwest's Emerging Printmakers Program (2012). Based in Portland, OR since 2005, she serves on the board of the
Northwest Art Council
at the Portland Art Museum and is a member of Carnation Contemporary. In addition to her fine art practice, she works as a graphic designer, editor, and arts administrator.
www.heatherleebirdsong.com
Instagram: @smidgeonpress